Congratulations to our founder Don Johanson for Making the National News!
Don was interviewed for a national syndicated story about how his book "Expert Profiles – Conversations with Influences and Innovators – Volume 6" became a #1 Amazon Best Seller.
It appeared on dozen of TV stations websites all across the United States today, including…
CBS in Tulsa
FOX in Texas
NBC in Chattanooga
ABC in Honolulu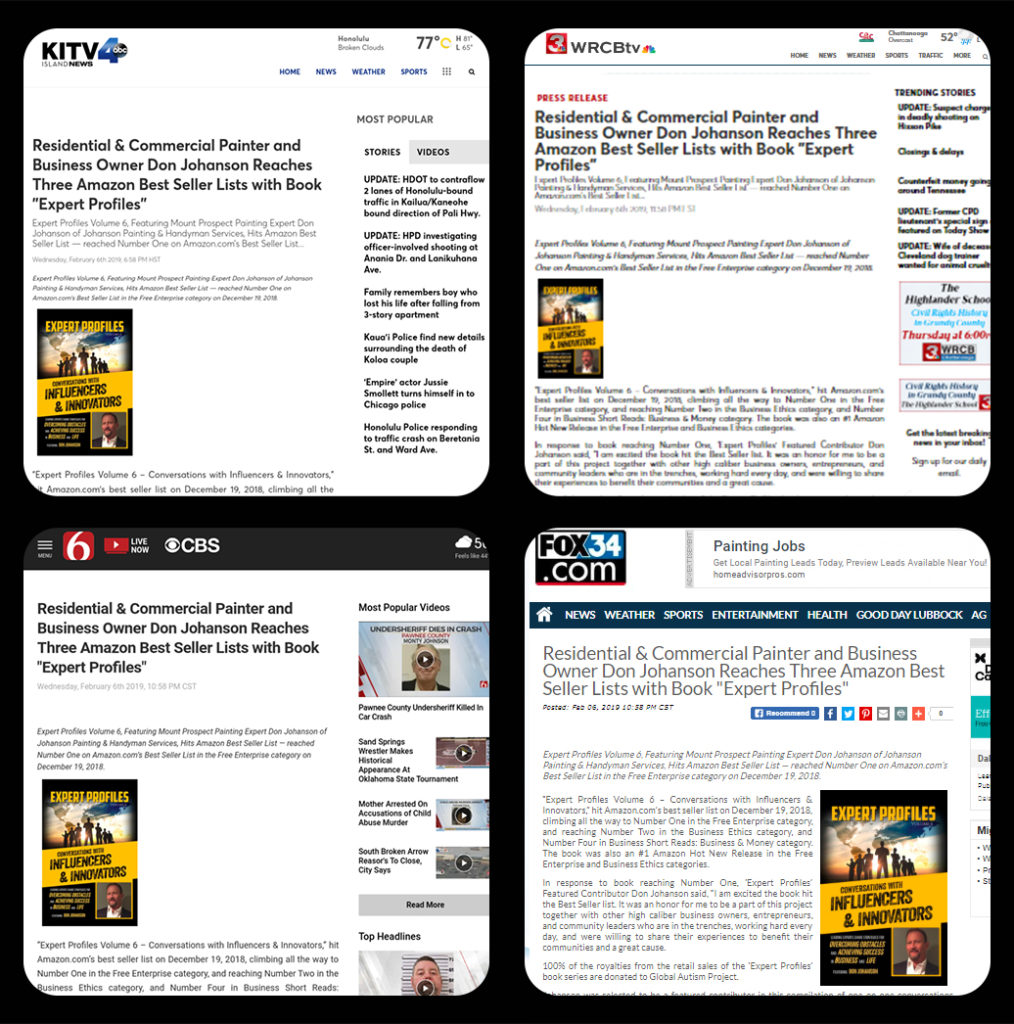 It's everywhere this morning! We are so excited about this exposure for our business, and more importantly our amazing community.
Thank you to everyone for supporting Johanson Painting & Handyman Services!